Personal Insurance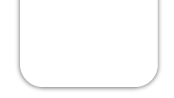 Are you employing a new foreign domestic helper or renewing your foreign domestic helper's work permit?

The United Foreign Domestic Worker Insurance is a package insurance plan that meets the new requirements set by the Ministry of Manpower (MOM). There are also other insurance benefits provided to you and your foreign domestic worker.

You may now buy online too!
We use cookies in order to provide you with better services on our website. By continuing to browse the site, you agree to our Privacy Notice and Cookies Policy.