About Us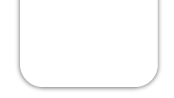 When you place your trust with UOI, you have the added assurance that you are in partnership with one of the leading local general insurance companies in Singapore.

Our Vision
Be a distinctive insurer in the Asia Pacific Region, linked to the global insurance markets and valued by our stakeholders.

Our Mission
To provide appropriate risk management solutions for selected market segments which will result in enhanced customer experience.
We use cookies in order to provide you with better services on our website. By continuing to browse the site, you agree to our Privacy Notice and Cookies Policy.