Personal Insurance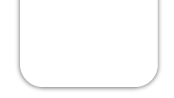 How precious is your home? You have spent much time, money and effort to set up your home so it is important that you protect it against any eventuality.

InsureHome is an insurance package designed to protect your assets within your residential premises arising from any unforeseen and sudden physical loss or damage from any cause other than those specifically excluded.

There are also additional insurance benefits provided by this package insurance such as home emergency assistance at no additional cost. What's more, save up to 20% premium if you purchase a 3-year plan!

For new policy issued to you, we will give you a "Free Look" period of fourteen (14) business days from the date you receive the policy document. Should you decide not to continue with the insurance purchased, you may return the original policy document to us or intermediary within this period and we will refund your premium in full, if you have not made a claim. The policy document is deemed to have been received by you three (3) days after we have dispatched it. The "Free Look" period will not apply to policies with a term of less than one (1) year. It will also not apply to policy renewals.
We use cookies in order to provide you with better services on our website. By continuing to browse the site, you agree to our Privacy Notice and Cookies Policy.