Personal Insurance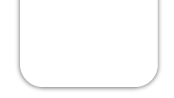 Looking for personal accident coverage? United Personal Accident Insurance is crafted to provide a financial protection for yourself or your family in the event of an accident. This insurance protection covers you everywhere you go and is twenty-four (24) hours operative.

Benefits include payment for accidental death, disablement or medical expense resulting from an accident. Should an accident happen, you can focus on recovering and worry less about finances and medical expenses.

For new policy issued to you, we will give you a "Free Look" period of fourteen (14) business days from the date you receive the policy document. Should you decide not to continue with the insurance purchased, you may return the original policy document to us or intermediary within this period and we will refund your premium in full, if you have not made a claim. The policy document is deemed to have been received by you three (3) days after we have dispatched it. The "Free Look" period will not apply to policies with a term of less than one (1) year. It will also not apply to policy renewals.

We use cookies in order to provide you with better services on our website. By continuing to browse the site, you agree to our Privacy Notice and Cookies Policy.